The Department of Social Work was established in 2004 to provide professional training in the discipline of Social Work. The department offers a regular two-year fulltime Post-graduate programme in Social Work, titled as Master of Social Work (MSW).
The Department offers three specializations:
Medical & Psychiatric Social Work,
Community Development, and
Human Resource and Labour Management
The course serves the needs of academics and prepares students for research, teaching and social responsibility. Several co-curricular activities are organized for enhancing the students' skills. The department conducts Seminars, Conferences and guest lectures throughout the year. The students are inspired to respond to social transformation. The Alumni of the program are well placed in NGO's, Hospitals and HR firms. Students are actively prepared for taking up various careers that requires worldwide social awareness.
Vision
To make the students understand the present societal establishment with its disparity and the need for the transformation of the society into an egalitarian society that is based on human dignity and social justice.
Mission
To build a dynamic, interdisciplinary and critical learning atmosphere that fosters the development of culturally competent Social Work practitioners.
To be a unique platform for higher education in the rural atmosphere with innovative and updated pedagogical tools and techniques for efficient knowledge transformation.
To develop curriculum-based expertise towards consultancy and public policy formulation in diverse social sectors in the state, national and international level.
To place before the students the need for a change and empower them to address and alleviate the contemporary social issues.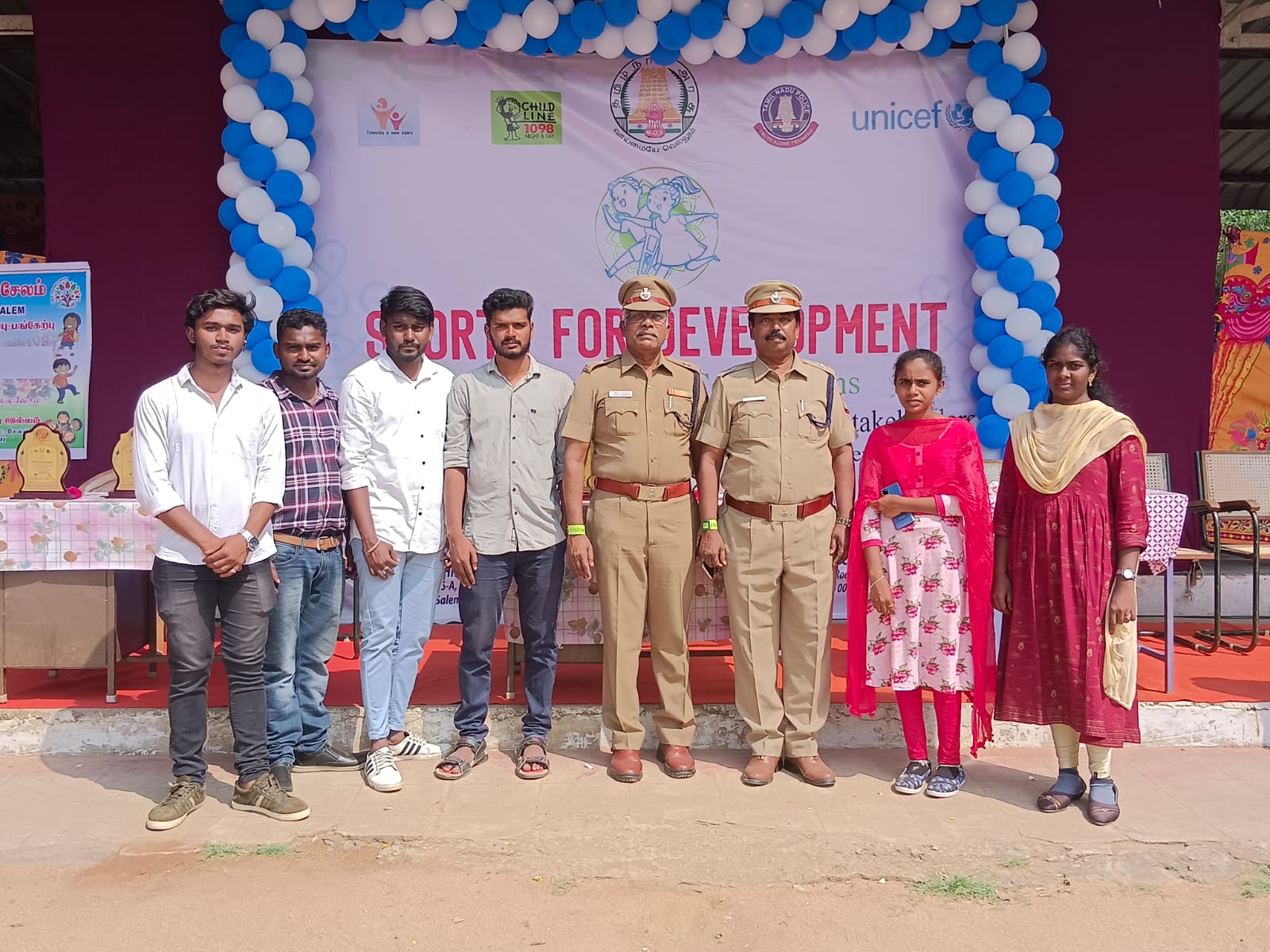 Voluntary work with child line members on international children'S day in salem district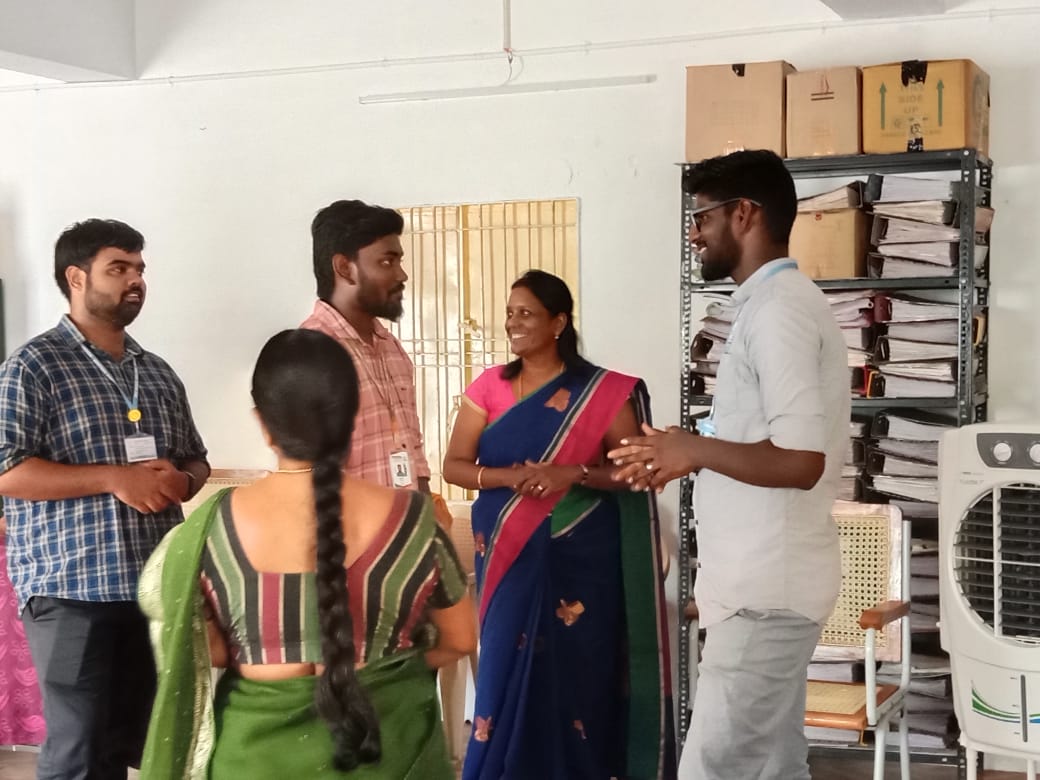 Group discussion during the seminar on csr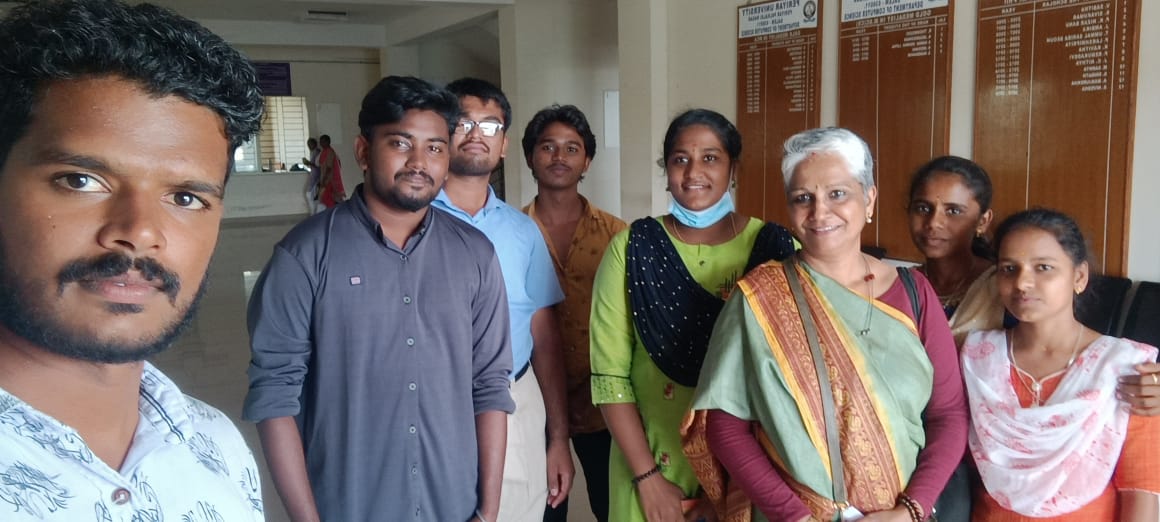 Seminar on CSR in Periyar university. Salem on 20th November 2022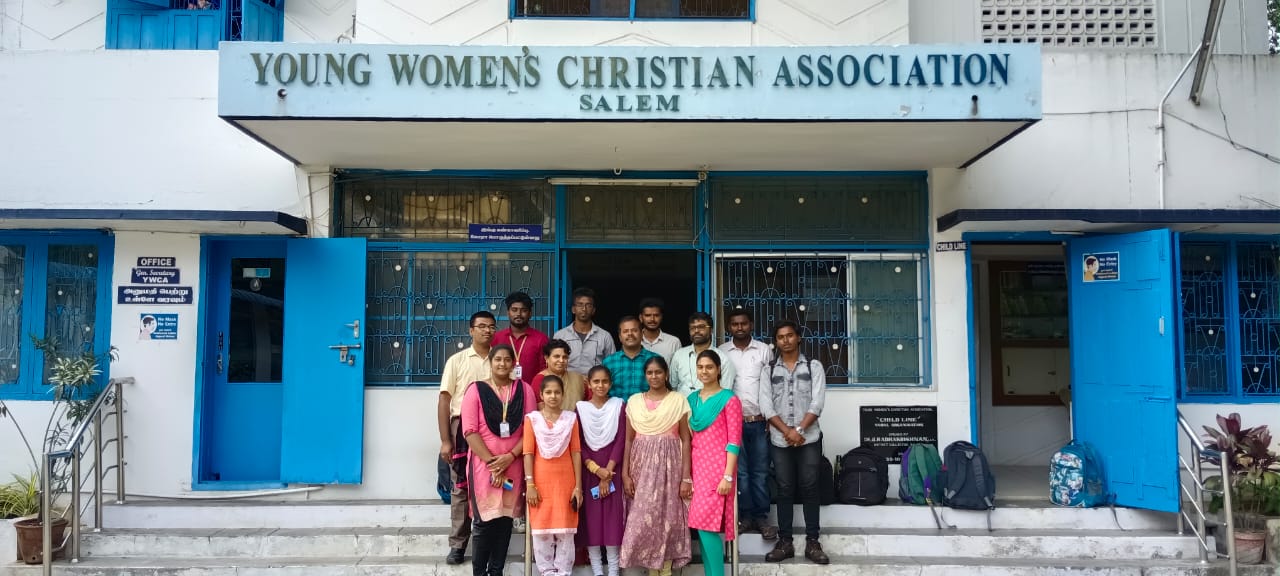 MSW Students Meeting with veerapandi panchayat leader , MR.R.ARUL as part of field work observation visit on 26th November 2022
MSW students on field work to veerapandi panchayat for obervation visit on 25th november 2022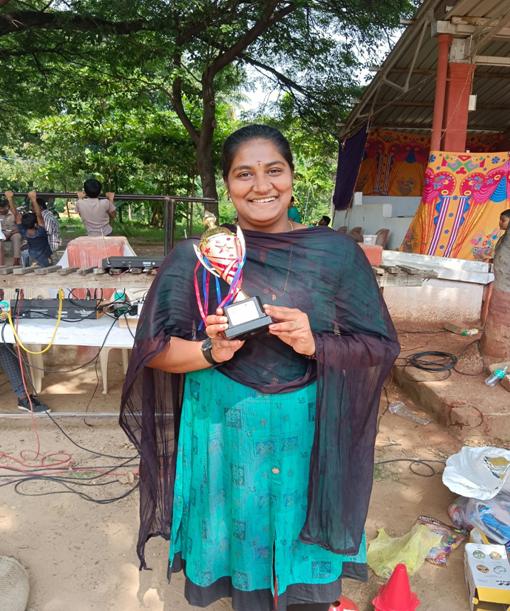 Tharuniga won the first prize in Children's day speech competition on 20th November 2022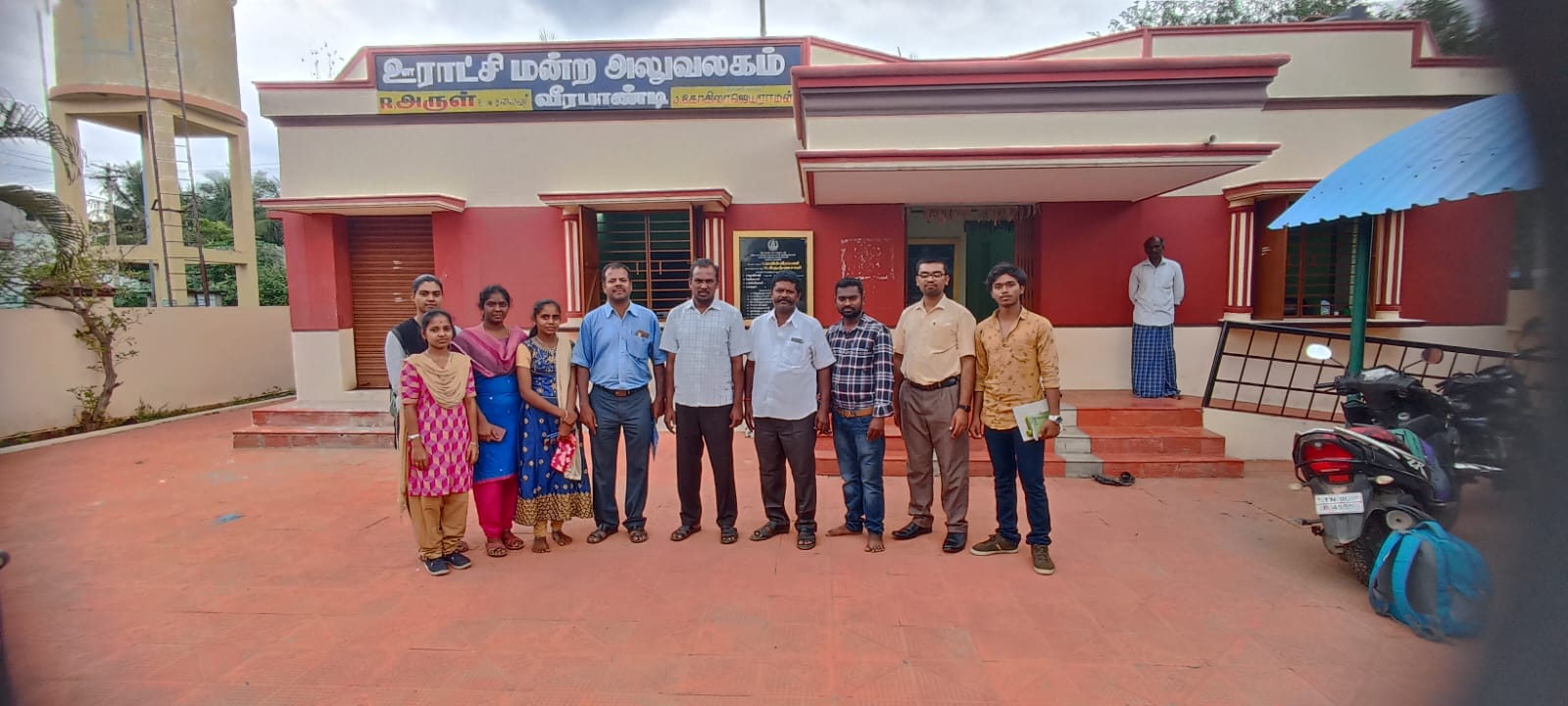 Observation visit to YWCA, salem (10/11/2022)
YWCA (Young Women Christian Association), is an Non-Governmental Institution, which is located in Salem. It mainly focuses on the developmental programs for women and children. I and II year students of MSW visited this NGO for their Educational purpose which helps them observe vast kind of programs obtained by the institution. Students had considerable great exposure of Child line and programs of YWCA.